HELLO! WE LOVE PARTNERING WITH EDUCATORS.
We'd love to work with you!
Thanks for taking the time to look over our work. We really enjoy working with education organisations and think we'd be a great fit! We'd love to get right into it, but first, let us introduce ourselves.
What we do
The things we're pretty darn good at
Graphic Design
Yearbooks. Prospectus. School Branding. Event Marketing. Stationery. Annual Reports plus much much more. We work with schools of all sizes to bring value to the material you produce.
Web + Social Media
Websites, Email newsletters & marketing and Social media are all finding their place within school communities. We would love to help create an online presence that not only builds your student cohort, but one that really clearly communicates the heart behind your school.
Film + Content Generation
We work to produce a range of film-based projects – ranging from informative 'About Us' and 'Introduction' style clips for your website through to social media shorts created to generate user engagement.
Our Favourite Projects
A snapshot of some of the projects we have been working on lately
Our MBC students loved the Yearbook based on the cover alone
- never before have I seen year 9 boys excited about a yearbook!
Ferg Inglis
Mandurah Baptist College
Recent Works
A look at some of our most recent projects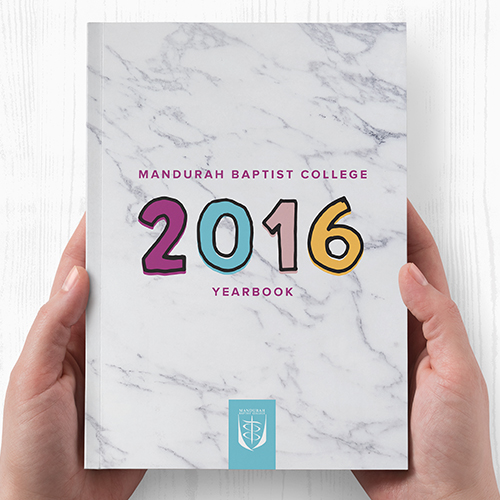 Office
Based in Perth, Western Australia
Queries
Get in touch below.
We'd love to partner with you!